Congratulations to Derbyshire export Gabriella Mlynarczyk, named as one of LA's top bartenders this week by influential website Thrillist.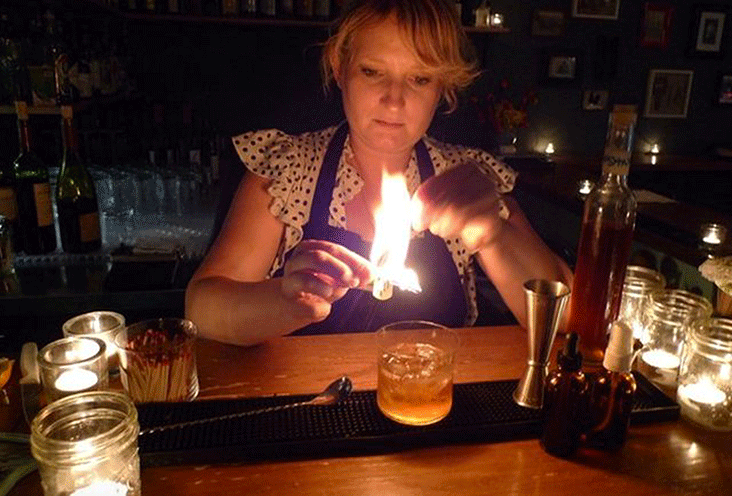 Gaby plies her trade at British chef Brendan Collins' acclaimed restaurant Birch on Cahuenga Boulevard in Hollywood and where she has "elevated the cocktail program, helping to earn it rave reviews and accolades" says the website, adding: "Unlike a lot of restaurant bar programs that merely borrow from the chef's farmers market bounty of produce for ingredients, Gaby takes her cocktails' culinary slant further by stealing from the kitchen pantry. Her cocktail ingredients originate from oft-overlooked kitchen staples like brown rice for an orgeat, a stock cube for a savory Old Fashioned, and even chickpea juice for vegan whiskey sours."
Congratulations to Gaby and her boss Brendan. Readers can see for themselves what the fuss is about by dropping by Birch for a cocktail, or for the restaurant's acclaimed traditional Sunday roast.
Birch is located at 1634 N. Cahuenga Boulevard, just south of Hollywood Boulevard. www.birchlosangeles.com