Meet Ben Nesbit from Manchester who moved to LA one year ago to pursue an acting and music career.
Was there a particular reason you chose LA?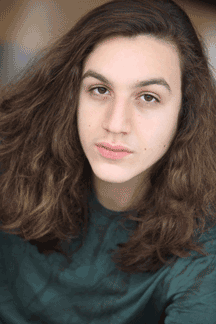 We chose to move to LA as in 2013 after attending an acting school in London. I went to The Event in Orlando, which is a place where you perform: monologues, scenes, commercials and one-liners – all in front of agents. At the end of the competition an LA theatrical agent asked for me to come over for the following summer. After some success my amazing parents up and moved my family to help me pursue my career.
What do you miss most from home?
The thing I miss most from home are the friends I've had since nursery. Don't get me wrong I love the people and my friends here I just miss all the memories I've had since I was little. I also miss Heinz baked beans and tomato soup…a lot!
What was your first impression of LA and has it changed since? If so why?
My first impression of LA was: "Wow , I cant believe I live here !" I suppose it's still unreal, the fact that I live here but as I've been here for a year now it's become my new regular. I love all the people here and all the opportunities that are open to me that I didn't have before .
What do you find the biggest difference is living here versus Manchester?
The most obvious difference is the weather. I love how hot it gets here. But I would also say the people, we walk into the lift and my family and I are always greeted with smiles and left with "Have a good day!" That is definitely something we rarely experienced in Manchester.
Do you have a hidden gem in LA that you want to share with us?
In terms of acting, a hidden gem I would say is ActorSite. It's an acting class for teenagers in North Hollywood that many famous actors have been to. It's both a really fun class and you learn secrets behind the script from working actors alongside fellow working actors. If you're talking about food my absolute favorite place is Aroma on Sunset . With my mum being Israeli we've always had Israeli food and Aroma is the best place in LA for it. (www.aromasunset.com)
What would you suggest to others who are thinking about making the move here? 
I would say be prepared for everything that is going to come your way, no matter the profession. Everyone you meet has connections, so it doesn't matter whether you're at a coffee shop or an event, there are amazing opportunities . I would also say it does take a while to adjust from England to America as people are just so different and try and keep in contact as much as possible with people from home as its way too easy to forget.
Lots of our members join our group Brits in LA seeking out words of wisdom – what is the best piece of advice you've been given? 
As I'm an actor the best tip I've been  given is to leave your audition in the room and keep a clean mind after. Otherwise you're gonna dwell on every single syllable you pronounce and not be able to think about anything else. Always be thinking about the next one!
Lastly, how can we find out more about you? Are you working on anything at the moment?  
To find out more about me, you can follow me on Instagram @bennezbit or Twitter @bennesbit14. I recently worked on two Elizabeth Blake-Thomas films that should be coming out this year.