Oscar winning Brit Sam Smith may have all but vanished into obscurity over the past few years but he is just months away from an epic return after his management-imposed hiatus.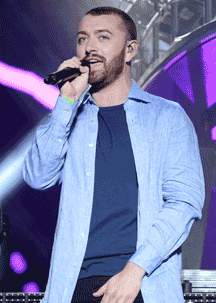 The 24-year-old singing sensation, who has been on a very long break since winning an Oscar for the Best Original Song for the James Bond theme tune The Writing's On The Wall, will release his long-awaited second album armed with some new songs that are sure to break our hearts all over again this September before embarking on a mammoth world tour next spring.
Oo-er!
But The Lonely Hour star's absence wasn't due to his own accord, but instead a marketing ploy by his management.
"Sam is desperate to get back out there again," a close source said.
"His album is due out at the end of September and he can't wait.
"The initial plan was for him to take just a year out as his album sales were still great overseas but then his management asked him to take another year off.
"He wasn't keen on the idea but understood why."
Talking about the new record, they added: "He's been working really hard and has more than enough tracks ready to go.
"It's just going to be working out which songs make the final cut now."
But that's not all; the vocal powerhouse is apparently hitting the road.
"The tour is penciled in to kick off at the start of February 2018 and will take him all over the world," the insider explained.
"Sam has found it really tough being away from music and just wants to be on stage again."
A rep for Sam Smith has declined to comment on the story.