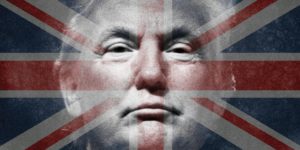 2016 was undoubtedly a year of dramatic change in direction for the expectations of an enormous number of people.  The vote for Brexit in the UK and the election of Donald Trump have repercussions that will continue to reverberate throughout the world for many years to come.  The possible scenarios relating to the future of the UK, the European Union and the USA are many and varied.  Major impacts relating to Trade and Investment, Security, Immigration, International Travel and Energy Resource Management are but some of the concerns that have come to the fore. Disappointingly – the shrill voices of the media and the pundits frequently leave much to be desired by those who wish to be better informed.
Which is where the British American Business Council on Orange County comes in. This Thursday, June 1st, they will host a panel discussion with a group of experts sharing their thoughts about what Trump and Brexit will mean for Britain, America and their business relationship.
The discussion takes place at the Westin South Coast Plaza (686 Anton Boulevard in Costa Mesa) on Thursday, June 1st, from 6pm. Reservations a must. Contact babcoc.org for details.