The best laid schemes o' mice an' men
Gang aft a-gley,
– From Robert Burns' poem To a Mouse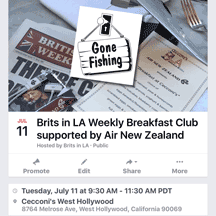 Woohoo! Brits in LA celebrates double figures this summer! I am sure if that is what we had set out to do we wouldn't have lasted five minutes, let alone ten years; but here we are! We are very honored that you have all joined us in building this lovely community, which has become essential to so many.
It wasn't until five years in that we realized we were on to something when BBC America listed Brits in LA in the article '12 Essential Websites for British Expats in America ' along with the IRS and the DMV! Not a week goes by without at least one person telling me how grateful they are to have found our group and how impressed they are by the resources and advice that is shared so readily.  I for one, might not feel quite so at home in Los Angeles if it wasn't for the hand of friendship and support that is generously offered by so many of you.
We may have all started out as relative strangers, but it is surprising how quickly bonds build when home is 5000 miles away. We have also just passed 12,000-member mark on our community Facebook group! If you want to make that 120001 you can request to join via this link: www.facebook.com/groups/Britslovela. It will also be the first place we post details of our social gatherings including our upcoming birthday party . If you aren't on Facebook you can either email us at britsinla@gmail.com or just look out for details in this very newspaper.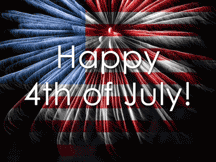 July 4th aka Independence Day falls on a Tuesday this year so that means there will be no Breakfast Club at Cecconi's – we will be back on July 11th. If you are looking for something fun to do over the holiday weekend or know of anything that your fellow members might enjoy, feel free to post details on the Facebook page or email us at britsinla@gmail.com – Valerie King just posted about a kid-friendly parade and fireworks display over in Pacific Palisades – just search 'Annual Pacific Palisades Fourth of July Parade' to get the details – don't forget to make sure your pets are secure before the fireworks go off, as the noise is so terrifying for many of them.
Here's to the next ten years!
Cheers…
Eileen