Not all Brits in LA Members live in Los Angeles: in fact a fair number are scattered around the globe.  This week's Meet a Member is Russ Kane, who lives in London.
Seeing as you don't live in Los Angeles how did you end up joining Brits in LA?
If I had a pound for everyone in LA who suggested "Oh Russ, you must get in touch with these guys" I would be driving a Ferrari. And still have change. You are the stuff of legend!
Have you ever visited Los Angeles – if so we would love to hear what your impression of LA is?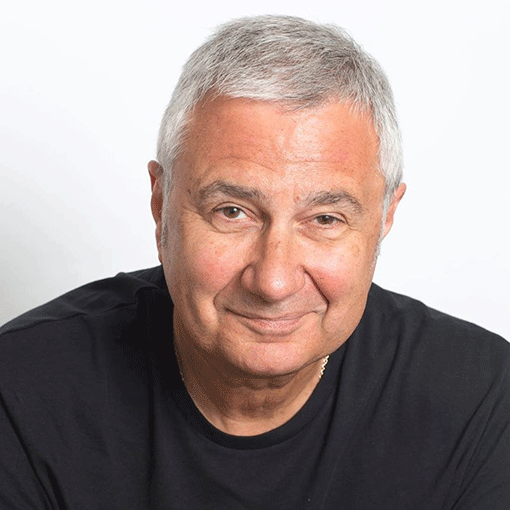 I've been to LA many times and it is a bewildering, magical place. Unlike any other city it actually doesn't seem to have 'a centre' like Rome or London. Or heaven forbid, Birmingham. So unless you have someone who really knows their way around, the city will remain an enigma. I've been exceptionally lucky and always been shown the town in microscopic detail, so have been able to enjoy all it has to offer – and that's saying something. Living in London, the first thing you discover in LA is that the sky is actually blue, there is a large yellow object called, apparently, the Sun, and food portions for one person feed an entire British family of four. Bewilderingly, no one drinks at lunchtime – an error that I am on a one-man mission to correct. The one aspect of the city that one has to experience to understand is that one minute you are in a modern , bustling metropolis, yet within twenty minutes, you are in the solitude of the countryside, complete with coyotes and snakes. Mind you, being in the entertainment business, I'm used to snakes.
Do you think you could ever see yourself moving to LA, if not tell us what keeps you in London?
It has always been a dream of mine to live much of the year in LA. I love the climate, the scenery, the friendliness of the people, the food and its ambiance.  What's not to like? But I'm a born and bred Londoner (cue music from 'Mary Poppins') and like the River Thames, it runs through my veins. My family live here, my friends live here and….oh to hell with them…I'm in!!!
Do you have a hidden gem that you want to share with us?
Too many to mention. Every time a friend says 'let's meet here for breakfast / lunch / dinner' I fall head over heels with the venue. I've never been disappointed. My personal favourites are  The Petersen Automotive Museum on Wilshire Boulevard along Museum Row. As a devout petrol-head this was like going to heaven! I loved the pier in Santa Barbara and kept expecting to see Charlie and Alan Harper wander by. Joan's on Third (8350 W 3rd St, 90048) was a cornucopia of choice for lunch and The Los Angeles Museum of the Holocaust in Pan Pacific Park (100 The Grove Dr, Los Angeles, 90036) was utterly magnificent and humbling. There but for fortune…
Why would you recommend other overseas readers joining Brits in LA?
Are you kidding? Any organisation that can have the Grande Dame of  Showbiz, Shirley Greene and the coolest guy never to actually be in the Rat Pack, Dickie Shelton, under one roof  is a must go-to organisation. Plus it's fun to look at another Brit in the LA sunshine and just burst out laughing saying "It don't get much better than this".
We hear you have been working on an exciting project. Care to tell us more about it? 
Well OK… if I must. Only as you asked so politely. Otherwise I really wasn't going to mention it. Said no one ever. As an act of utter madness, I am bringing my one man show, 'Kaned Laughter' (see what I did there) to The Santa Monica Playhouse for mercifully just two nights Friday 22nd and Saturday 23rd September. Curtain up 8pm (or whenever more than three people turn up). I've unleashed this 90-minute show (well, calling it a 'show' is a little over-stated, but you get my drift) twice in London's West End to my utter astonishment it sold out in 48 hours both times. To the theatre's stunned disbelief it remains the second-fastest selling show in their entire history. The fastest (before you ask) was some bloke called Sir Michael Gambon in a play directed by some newcomer called Sir Trevor Nunn. I can live with that.
Lots of our members join our group Brits in LA seeking out words of wisdom – what is the best piece of advice you've been given? 
My late Dad was not one for handing out advice – until after the event of course when he was a post-rationale genius. Timing eh? But he gave me two pieces of wisdom that have stood me in good stead since I was knee-high to his cigar and brandy. "Always give a firm handshake when you meet someone" (I do) and "Son, never run after a woman or a bus – there's always another one along soon". Yup.
Lastly, how can we find you on the Internet?
My Twitter account is @russellkane and my Facebook is Russ Kane. I'd be delighted to welcome you to the antics that keep me amused, or very, very angry!