According to Variety.com British actor Jude Law has reportedly joined the cast of the next Woody Allen feature, alongside Elle Fanning, Selena Gomez, and Timothée Chalamet.
Oo-er!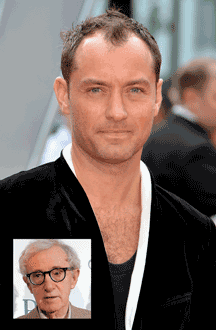 A source confirmed the handsome heartthrob, who is currently filming the sequel to Fantastic Beasts and Where to Find Them, will join the cast although details surrounding which part he will play have yet to be revealed.
The still-untitled project will be the third film that Allen directs for Amazon Studios, and though the title and logline are not yet available sources suggest that the plot could revolve around a coming-of-age love story.
Allen has previously teamed with Amazon Studios on Cafe Society and the upcoming Wonder Wheel.