Greetings Breeps!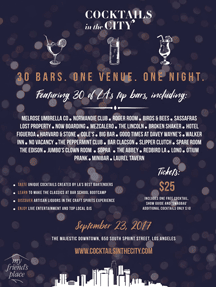 Brits in LA had excellent news this week as we confirmed Air New Zealand will be coming aboard to sponsor Brits in LA breakfast Club for another year. Which means that we all can still take advantage of the generous discount codes available exclusively to Brits in LA members. On behalf of Eileen and myself I want to say a huge thank you to this fabulous airline for their support and encourage all our readers and friends to think of ANZ first when planning your trip across the Atlantic – or the Pacific, come to that! To access the best discounts visit our Facebook group and look under files. You can also send an email to ANZcodes@britsin.la
We enjoyed another fun British Breakfast Club this week where guests were treated by Focus Features and Allied Advertising to a free screening for two of the new Judi Dench movie "Victoria and Abdul". This fascinating movie is a true story about the unlikely friendship between Queen Victoria and a poor Indian servant. I was lucky enough to attend a screenin and I can tell you it's magnificent.
Coming up next week is a really exciting cocktail event with a difference. Cocktails in The City. 30 of LA's best bars all under the same roof serving their best signature cocktails. Brits in LA Members are being offered $20 tickets which included a free cocktail and goodie bag. Visit cocktailsinthecity.com and enter promo code TIPPLE.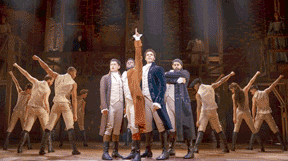 And last but not least the Tony-winning musical "Hamilton" is in town at the Pantages theatre in Hollywood. This show has been the hottest ticket on Broadway since it's 2015 debut and it's triumphant sweep of 11 awards at the 2016 Tony Awards. The local production is
pretty much sold out, but I managed to snag a pair of tickets on StubHub.com  for around $500. A bit pricey but far less than the $2k tickets that scalpers were askiing. It truly is a spectacular show that is well worth seeing…..even without the show's creative genius Lin-Manuel in the lead.
And for those of you driving to or from Las Vegas in the coming weeks, please don't do what one brave (or crazy) Brit did this week. Yorkshireman Aaron Hughes was on vacation in Sin City for a friend's Stag Night and decided it would be fun to swim from one side of the Hoover dam to the other. The only reason he wasn't sucked to the foot of the dam, according to news reports, was because only one of the dam's ten powerful turbines was in operation. So the 28-year-old got safely to the other sid, where he arrested and fined $330 for his stunt.
Lucky dip, some might say…
Have a great week!
Craig Young