We at Brits in LA take pride in the fact that our community is very diverse and not (only) just a bunch of Brits complaining about a proper cuppa – our Facebook group is currently about 300 shy of 13,000 members.
I think about 20% of members are not from the United Kingdom. I've seen some of you get a bit irritated when you realize 'You don't have to be British, You just have to like us' to be a BLA member; there was quite an uproar last week at our Pub Quiz at the Cat & Fiddle, when the winning team, (The Doctor's Companions) were all Americans! Although fortunately balance was restored this week when 'the Yanks' only managed to score one point during a question round on civics – which were borrowed from the actual US Citizenship test!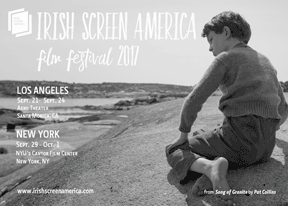 We also have lots of Irish people plus Australians in the group, which leads me to tell you about the Irish Screen America Film Festival which kicked off on September 21st -24th and will move to New York from September 29th – October 1st. Opening the festival on both coasts is The Secret Scripture, directed by Jim Sheridan. For screening details, dates and locations, visit irishscreenamerica.com
And speaking of Australians, our antipodean cousins currently have something cultural to share: The Australian Theatre company are offering Brits in LA members $10 off their tickets to ANY performance of their acclaimed comedy Grey Nomad, an uplifting tale which follows two couples hitting the road in their RVs for an adventure along the West Australian coast. The Hollywood Times called Grey Nomad "The Funniest Play of 2017" and this weekend only you can get your discounts by visiting their website: australiantheatrecompany.org and entering the code MATESRATES at checkout. They are also doing a 'Date Night' special; so if you buy one ticket you'll get your date's ticket free as well as enjoying champagne on arrival for just $30! Enter code DATENIGHT at checkout. The venue for the play is the Skylight Theatre on Vermont Avenue in East Hollywood.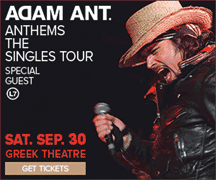 We also have some great concert ticket giveaways coming up, courtesy of Goldenvoice. Alison Moyet, Brian Wilson, The Shins, Adam Ant, as well as the Scorpions with Megadeath all up for grabs! Email us at BritsinLA@gmail.com to enter to win. Make sure to put the name of the act and the name on your photo ID.
Finally please make sure to keep an eye on our Facebook page @BritsinLA as we often do last minute giveaways too – it is also the best way to keep informed of our upcoming events.
Thanks to all of you who got in touch regarding our upcoming Safety Awareness event, we will get back to you all shortly once we have finalized the details – there was certainly a flurry of interest after the earthquake in Westwood!
Cheers!
Eileen