Get your calendars out as there are a lot of important dates to mark!
The clocks change on Sunday, November 5 in the USA but the UK does it this weekend on
Sunday, October 29, which means for a week there will be only a seven-hour time difference between us. Quite handy if you have calls to make during British business hours as 9am will be 4pm over there.
Autumn is often referred to as 'Fall' in America, so 'Spring Forward, Fall Back' proves rather useful when trying to remember which way to go when setting your clocks and watches – don't forget to change the one in your car too!
Halloween is on October 31st – this is quite a big deal here, so make sure to get some candy in for the trick or treaters. Oddly enough not everyone dresses up as a scary character, although I wouldn't be surprised to see quite a few Harvey Weinsteins out and about.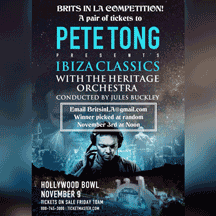 If you are stumped for costume ideas or just need that last vital accessory you might want to try some of my favorite stores – between the 3 of them you can be anything you want to be! I like AAHs (visit aahs.com for your nearest store); Hollywood Toys & Costumes (on Hollywood Boulevard at Whitley – hollywoodtoysandcostumes.com) or for you Westsiders, try Ursulas in Santa Monica (ursulascostumes.com).
If you haven't been before, it is worth going along to the  West Hollywood Halloween Carnaval | Halloween Festival in WeHo which now attracts hundreds of thousands of attendees. Located on Santa Monica Boulevard between Doheny Drive and La Cienega, the roads will obviously be closed on October 31st so we recommend you use Lyft or Uber or walk if you are local. NOTE: No backpacks, camera bags or totes allowed. Please carry items in clear plastic bags.
Our friends at The Cat and Fiddle are also hosting a Halloween party – there will be magicians, fortune tellers and best of all it is free to attend!  Visit facebook.com/ catandfiddlerestaurant for full details or just show up on October 31st – Halloween falls on a Tuesday so this means there will be no Brits in LA Pub Quiz, we will be back as usual on November 7th.
Veterans Day is on November 11th and Remembrance Sunday falls on November 12th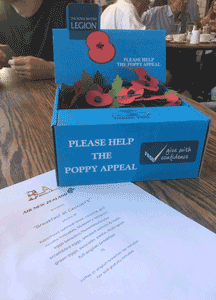 If you would like to pick up a poppy to mark the occasion drop in at our weekly Breakfast Club at Cecconi's any Tuesday before then, but if you can't make that feel free to email us at info@britsin.la and we can arrange to send you one in the post – donations collected for the Poppy Appeal will all go to the Royal British Legion. If you would rather donate directly to them simply visit britishlegion.org.uk.
Health Insurance – it's a big deal to us British immigrants, just like everyone else. Open Enrollment is here again – to sign up for 2018 you need to pick a plan during this window – November 1, 2017 to December 15, 2017. If you don't know where to begin drop us a line and we will point you in the right direction.
Want to win a pair osf tickets to see Pete Tong at the Hollywood Bowl on November 9th? He will be performing his Ibiza Classics with a full orchestra – should be an amazing evening. November 3rd is the deadline to enter the draw – so drop us an email at britsinla@gmail.com to put your name in the hat.
Los Angeles finally received some positive news, thanks to the LA Dodgers (our local baseball team), who after a drought of 29 years have managed to make it to the World Series by beating the Cubs last week. At press time the Fall Classic was tied 1-1, so be sure to catch a game at home, at your local bar or, if you're very lucky, at Chavez Ravine. The world may be changing, but a baseball game remains the most classically American pastime we can imagine.
Stay cool out there and don't forget to check in on elderly friends and neighbors as they can often be too proud to ask for help
Cheers!
Eileen