Hello Breeps!
It's a busy time heading into the last few months of the year. Xmas is just around the corner. I think it's true what they say about the older you get— the quicker the time passes. Feels like we were only just in January.  Well I guess we must make the most of the time we have here…
A wonderful event happened last week starting with the BAFTA/LA Britannia awards honoring Dick Van Dyke, Ava DuVerney, Aziz Ansari, Claire Foy and an absent Matt Damon (who had to cancel for a family emergency) We wish him well and hope everything is okay.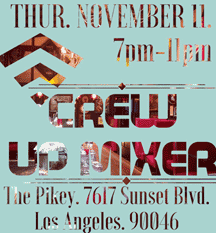 BAFTA LA outdid themselves this year, it was truly a spectacular evening and congratulations to all involved. We had a lively table for dinner with the furniture designer Christopher Guy and the BABC's Paul Wright among the guests. But the best was yet to come at the after party, Manny Patel was on the decks and quickly shifted the party from a bit of a mingle to a full-on knees up dance party. Playing favorites from the 70s, 80s and 90s. (Thank God he didn't play Deuce?!)
Facebook is full of useful groups and a great way to find your tribe. I recently started a group called CREW UP, where filmmakers can post ads looking for crew members and crew members can promote their services. We have close to 6000 members already and it's turning into a nice helpful community. If you are in the "biz" and in LA we are hosting our first get-together meetup at the Pikey on Sunset Boulevard on Thursday, November 9th. I've managed to secure the back room for us and worked some special pricing on drinks. ($4 beer and $8 Moscow mules) so come along and mingle and see if you can meet some people to collaborate with and make some great content for the world to see. Tickets are only $5 and available at eventbrite.com. Buy two cheap drinks and it takes care of your cover charge!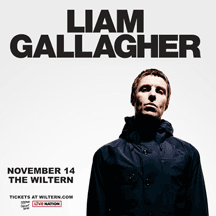 Speaking of the 90s Liam Gallagher, Paul Oakenfold and Morrisey are all in town next week performing – so there's a little something for everyone. Check out our gigging pages at britsinla.blogspot.com to find out how to get tickets and all the details and learn about other British acts coming soon.
Finally I saw an excellent AND important movie this week called "Thank You For Your Service" by writer/director Jason Halls and starring Miles Teller. The story focuses on what happens to a group of army veterans who have just finished tours of duty in Iraq and how they cope….but more interesting how poorly America treats them. Made me realize how much we should honour our armed forces and make them feel welcomed back.
Speaking of which, we are still selling poppies for Remembrance Sunday to honor our British troops back home at our weekly Breakfast Club, every Tuesday at Cecconi's in West Holywood. Pub Quiz is also back at the Cat & Fiddle on Highland Avenue this Tuesday, and I for one am eager to find out who will be the next champions. If you fancy your hand at a bit of trivia and a very convivial atmosphere, please join us.
Until next time…
Craig