Hey Breeps!
I hope everyone is having a fantastic break. I am comfortably typing this and drinking pina coladas with my fiancé in our heavenly getaway paradise – called Holbox, a sandbank off of the northeast side of Mexico, where the Gulf of Mexico and the Caribbean Sea meet. With warm, shallow waters and an occasional light breeze it makes for the perfect break, where an hour seems like a day and a day feels like a week. Anyway, enough about my escapades that would make even Judith Chalmers wish she was here. Let's talk about LA's fifth upcoming season – Pilot Season.
This is the time of year which sees British actors descend in droves on the West Coast in the hopes of nabbing one of those coveted roles in the next NCIS franchise, or (like Dominic Monaghan), become a series regular in a cult show like "Lost." Okay, I realize some of you might be flummoxed as to what the hell I'm talking about here.  So here's a quick summary: Pilot Season is the time of year (usually between late Jan and March) when the TV networks order TV script ideas from writers, (creators) who make them into one-off episodes, which they hope to showcase to the networks, ideally, the world, characters and types of stories they (the creators) want to tell. And with some luck and a lot of market testing, a precious few of these pilots will eventually be produced into an actual hit series….like "Friends", for instance.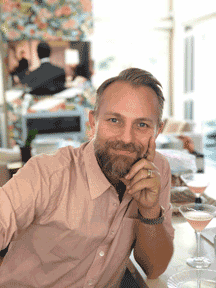 It's reported that about two decades ago the networks were making roughly around 200 pilots a year…clearly ensuring they had plenty of options to chose from. Which created tons of jobs for actors, but also a lot of disappointment if the show wasn't picked up.
Over the years audiences have become spoiled for content choice, because of the internet and the success of shows on cable and streaming platforms, like Netflix, Amazon and Hulu. This has led to a major cutback on networks spending which means fewer pilots are made today. So where does that leave the artists? The actors? The new crop of talent coming over from the motherland? Let's just stay that the days of yesteryear when actors were being flown over first class to "test" on a pilot are long gone. Some actors are even put on hold by a certain studio for a period of time, just in case they need to recast someone else down the line. (Which happens quite a lot) or if the main actor has done multiple pilots and is in first position on one particular show. Meaning if the network want to pick up that said show they will have to find a new actor to fill that spot.
If you are reading this in LA then congrats you are halfway there and if you are represented by an agent or manager then you are three quarters the way.
So what's with the other quarter? I used to have a manager who's favorite saying was "in order for you to get the role, the role must exist" meaning that the show must be looking for a type just like you for the show.
And now finally Hollywood is doing something about making shows that reflect more of this diverse world we live in. Finally casting more black, latino and Asian actors. And finally more roles are being written for women, leveling out the playing field in a once male-dominated world. Rightfully so I say, and about time too.
So let's say you're  a thirtysomething white male with a few TV credits under your belt, you maybe feeling a little deflated, like all your chances have been snatched away from you and wondering what are the chances of you booking a series regular In this new network pilot era.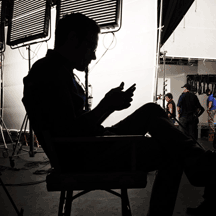 Slim to none, some might say, especially the naysayers and the jaded amongst the film community. But I'm here to tell you that it's not impossible, it can be done, as it has been done. But my big advice to you is to be pilot season ready.
You now have to be the best thirtysomething white man actor that auditions, (this applies to any race or gender because with the competition getting stronger and with fewer opportunities, you need to make sure you can showcase yourself to be the best you can be.)
So how do you do this? A good acting coach is the perfect place to start. There are plenty of them out there but over the past few yeas I've been having major breakthroughs and success with my students, of whom I'm extremely proud of. Each one is dedicated to their craft and diligent with the work. As you must be, too.
A few tips for those coming out for the first time:
A) Get a place to live, preferable somewhere quiet and drama free
B) Get representation (no point coming here for the first time without it)
B) Get a good coach (who can guide you through your sides and help you make strong choices for your upcoming auditions)
C) Get a dialect coach (casting directors see a mile off if you are faking it and will think twice about bringing you in a second time- so make sure you are good).
D) Join a gym or yoga class (this is not for vanity reasons, but more that it's a great way to get frustrations out, to get your head in a good space. Yoga especially is a great place for quiet reflection)
E) Don't get caught up in partying! Thinking you will get discovered at the Vanity Fair Oscar party will only lead to disappointment, (especially if you have only a few credits). You might get a proposal from a Weinstein-type character but we all know how that can end up….
F) If you can find actors who have been here and done it, pick their brains. Like how can I stand out? What at the major pitfalls to avoid? What might I be doing wrong? How do I get rid of my nerves?
These are all things I work on regularly with my students. As an actor of with over sixty US credits and 20 years of experience working and living in Tinseltown, I would like to offer my services to you. Email me at craig@britsin.la for a free consultation and let's see how I can help get you pilot season ready.
When asked by a young hopeful the best way to get into Hollywood, Bette Davies once famously said: "Always take Fountain." Well today Fountain is one of LA's busiest streets. Just like pilot season, this town is always changing.
If you want my advice…always use WAZE.
Happy New Year to all and many, many blessings for the year ahead.
Craig Young