Meet Tony Jeffries from Sunderland, who moved to LA six years ago to pursue his professional boxing career after winning an Olympic bronze medal in the 2008 Olympics.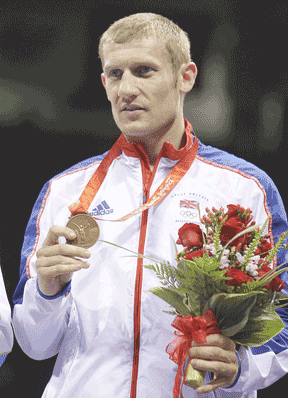 Was there a particular reason you chose LA?
I used to train in LA as a professional boxer. I fell in love with the place and applied for my green card.
What do you miss most from home?
I miss the banter with my English mates
What was your first impression of LA and has it changed since? 
"Wow this place is massive…oh look there is Urth cafe from Entourage"
I don't think LA has changed that much, I have changed as now this is my home, I love it here and still can't believe I've made a good life for my self in LA, after coming from Sunderland and leaving school with nothing.
What do you find the biggest difference is living here versus home?
The biggest difference LA to Sunderland is the weather, I wear shorts just about every day. I could never move back home because of this reason.
Do you have a hidden gem in LA that you want to share with us?
Box 'N Burn (shameless plug) these are the gyms I co-own in Santa Monica and Brentwood. We got named Cali's #1 gym by Men's Fitness magazine and Yelp!)
What would you suggest to others who are thinking about making the move here? 
DO IT, It's like living on holiday, USA is the land of opportunity it really is the best place in the world!
Lots of our members join our group Brits in LA seeking out words of wisdom – what is the best piece of advice you've been given? 
"Perfection prevents productivity" If you wait for that perfect moment to do anything in life you're going to be waiting your whole life, you have to just take the leap, and think what would you do if you were not afraid?
Lastly, how can we find out more about you?
You can follow me on Instgram @tony_jeffries or Twitter @Tony_Jeffries or visit my gym at boxnburn.com.