HELLO BREEPS!
It may be cold outside – at least it was at Sundance – but the film action is hotting up, and amazingly it's almost the most wonderful time of the year again – The Oscars. I want to congratulate all the nominees this year – especially the British ones. And of course I can't mention the Oscars without mentioning the Toscars, our very own spoof of the big night where we parody all nine movies nominated for best picture (visit us online at facebook.com/thetoscars.)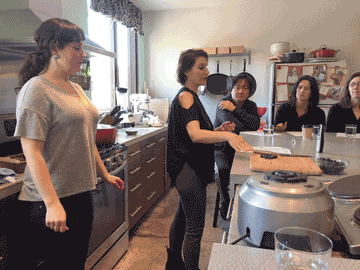 We've got a wonderful group of talents participating this year, including some very famous people joining teams – so stay tuned for details in the coming weeks. We held our team selection and film assignment drawing at the Cat & Fiddle pub this week with a fun game of Greed – where team leaders were allowed to steal each others' movies – it made for a gripping and fun evening. This years team leaders are Kim Morgan Greene (a big winner last year for Mi-Mi Land), Sandro Monetti, (former winner for Miserable Lesbians), Scott Urner (lead in 127 Devours), Newcomer Richard Rennie (who worked on Lionel) last year Walter Tabayoyong, (a Toscars regular since 2012, who has been part of True Glitz, Big Bird Man and Hacksaw Fridge). Martin Lee White is also no stranger to The Toscars, winning for best screenplay twice, for Big Bird man and The Short Short. Victoria Hoffman won Best Director last year for Hidden Spaces and rounding out team leaders this year is Marc Cleary, a previous winner for Mad Mex. I can't wait too see what these guys come up with – I'm sure it's going to be spectacular. The winners of the coveted fists will be named in a glittering night on Wednesday Feb 28th at The Renberg Theatre in Hollywood – tickets are now on sale.
You may recall I turned vegan back in July last year. If you are wondering how's it going, it's safe to say I'm vegan-ish (still haven't eaten any meat) but have partaken in some dairy products and some fish from time to time, namely when there is nothing on the menu for vegans and a side of broccolini just won't cut it for me.
A couple of weeks ago I was invited to a special chef's table dinner at SPORK, a vegan cooking school at 7494 California State Route 2, West Hollywood. (Tel: 323-512-5544). We were treated to a demo of how to make Vegan Frozen Fudge cakes. And we also joined financial giants Morgan Stanley for a wonderful vegan lunch, were we learned about investing in sustainable green companies. It was rather fascinating. Especially since I learned that investments can start at as little as $1000. It's an area that has enjoyed continual growth over the years and knowing that your investments are going towards the environment puts a smile on your face (at least it does o mine). For more information on how you can invest smartly and help the planet email Molly.Sakahara@morganstanley.com).
That's all folks from me for a few weeks. For regular Toscars updates please follow our Facebook and Instagram pages. Hope to see you at the big event next month.
Cheers!                 
Craig