This is probably one of the most ridiculous news stories of the week… But I couldn't let it pass me by as One Direction singer Harry Styles has been pegged to take over from Daniel Craig!
Errrrrrm!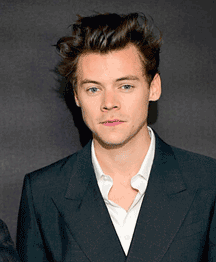 Singing star Styles has been tipped to be the next James Bond by Spectre film editor Lee Smith … Who paid him to say that?!?!?!
Smith backed the Sign of the Times singer to take over the role from current 007 Craig when he steps down from the franchise after the next film.
007-er!
Christopher Nolan, who gave Styles his acting break in Dunkirk, is rumored to be directing the next film, which could leave the door open for the star. Speaking to the Daily Star, Smith said: "Harry could do it. If they wanted a younger Bond then why not? He has got it.
"Harry is really good and he can go all the way. He is an exceptional talent and a complete natural on camera.
Speaking of Styles's turn in Dunkirk, Smith continued: "You would have thought you were dealing with a guy with many years of experience. You would never know that was his first film. I didn't know who Harry was."
He added: "Of course my daughter explained to me that you don't get any more famous than Harry Styles. But he was really good and a genuinely charismatic fellow.
"If he wants to act, I cannot imagine he would not have a great future."
The speculation follows news that Craig will return for the fifth installment of the iconic franchise in 2019 before leaving the role for good.
Speaking about his exit, Craig said: "I think this is it. I just want to go out on a high note and I can't wait."
Other stars thought to be in the running include James Norton, Idris Elba, Aidan Turner and Tom Hardy.
Styles as Bond? I would imagine this news would have Cubby Broccoli is rolling in his grave!