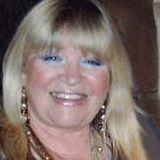 ARIES: If life at work is not all it could be look at the positive side of things. As we move into the end of the month the planet of luck Jupiter will open new doors which you will enjoy opening. Your boss Mars is visiting you and sending good vibrations.
TAURUS: Your emotions are probably in a mess currently. It is more than likely a past situation that has brought things up and this will be resolved for your highest good if you take action soonest. Do not make work your sole purpose.
GEMINI: Take time out (maybe with a trusted friend) and figure out what direction you need to follow in your personal life for the best long-term outcome. You are making decisions based on past situations, this is a fruitless decision.
CANCER: Just when you thought all was settled from the past something (or someone) can turn up on your doorstep. Should this be the case, when in doubt do nothing. If you know what you should do, go for it.
LEO: You may be involved in a family drama, if so and it is your problem quickly take control. If this is an ongoing situation it can cause you to feel stressed out, to say the least. You will feel better midweek.
VIRGO: Because everything in life is a lesson and you may be looking for help to guide you through this period, look back at how far you have come since mid-last year, when you do life will seem sweeter.
LIBRA: Mars the planet of fire is sitting opposite you in Aries and this is going to lift your spirits next week .With this energy behind you much can be achieved Though life can be trying at times you have the stamina to move through it with grace.
SCORPIO: The sun in your cousin sign Pisces later in the week will soften things up a lot. Your thoughts are likely on romance and finances. By the end of the month life is looking better all round. Have faith in another who seems to have let you down.
SAGITTARIUS: Your boss Jupiter is moving backwards. This will bring up some unfinished business for you. Be cautious in word and deed and do not put you foot in your mouth if you want to avoid further problems. On the upside positive energy will abound.
CAPRICORN: The sun soon to enter Pisces will assist you to get the job done. These next couple of weeks will open space to complete a long-overdue job or project. Along with this comes news of a cash flow improvement. You will also be lucky, so buy that lottery ticket.
AQUARIUS: You are probably feeling like a break away from work after a hectic birthday month. If you can take time to go away for a few days great…if not even a day away
will refresh you. Then you will start your personal new year on a positive note.
PISCES: Jupiter will be assisting you all through the next month to help get your life on track in whatever area it needs to be fixed. Your family is much on your mind and will be fine by the end of the month. Try to not stress too much over things. Happy Birthday!