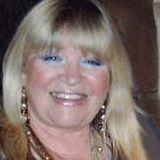 ARIES:
If life at work is not all it could be please look at the positive side of things. As we move into mid-month the planets will open new doors, so please be patient.
TAURUS: Your emotions are probably raw in some area of life. It is more than likely a past situation that has been brought back up and this should be resolved quickly. Jupiter in your opposite sign brings the opportunity to deal with the past unfinished career business.
GEMINI: Your boss planet Mercury has arrived in a pretty powerful area of your life – communications. You would be wise to not use up all your energy before mid-month as you will be put into the limelight to explain your actions. It could be positive or not. That is your decision.
CANCER: You may want to ignore what you consider the past. It may be for you, but not for others, so be honest when you are asked to explain something. It won't go away by ignoring it all. You will feel much better when you face the future.
LEO: You may be somewhat confused recently at the behavior of someone close to you. Before you think it is personal you would be wise to check in with them and ask what the problem is. It is should be taken seriously.
VIRGO: This past week or so has not been as easy going as you would like or need. Your boss Mercury has just entered the truth seeker Scorpio. Start with what you know you can change and then whatever else you can handle next week.
LIBRA: You have a new moon in your overall life, which is likely to bring trouble in the relationship area. This can bring up intuitive thoughts and people from the past – possibly in dreams. This could be good as it will allow you to clear out negative dead wood.
SCORPIO: With Jupiter visiting you for some time ahead you will be ready for the promises he brings. Mercury has arrived to boost your thoughts to a higher expectation overall. You are in the midst of letting the past go and letting in the light of new days ahead. Happy Birthday.
SAGITTARIUS:  Your boss planet Jupiter is going all guns blazing in your subconscious. This can cause you to feel not quite in balance in some area. This is only a temporary feeling. You could be offered a good new opportunity mid-month.
CAPRICORN: The sun in your cousin sign of Scorpio currently will assist you to move at a faster pace in general. This week is a hectic one overall so do not stress out. This energy will be able to assist you in moving forward. You will have a busy social week or too also.
AQUARIUS: You are probably feeling like a break away for life and routine now. Take that time, just be sure to go somewhere peaceful and calm. If you do you will be ready late month to take time for fun. Watch your temper in a family dispute late next week.
PISCES: With Jupiter and Mercury in your cousin water sign Scorpio now is by far the best time of the year. Anything will work quicker and furthermore will benefit you overall. A long-overdue decision will reach a conclusion in a few days.=