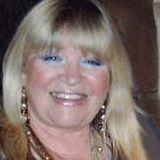 ARIES: No matter what you say or think currently your life will be status quo for a couple of weeks ahead. Important communication is best kept to the basic facts as Mercury slows down and nothing much will be achieved. Uranus visiting you can make you over-anxious.
TAURUS: 
Health matters are prominent in your life and should be dealt with promptly this week. Money is coming in (more than you expect) by the end of the month. In the meantime keep a positive attitude to life in general and the next month will bring a big improvement.
GEMINI:
 Your boss planet Mercury is slowing down for a three week rest period. This is a perfect opportunity for you to mend some fences that may be needed in the future. Better news on the financial front; you are in a better place and will receive the outcome you have been looking for.
CANCER:
 Venus is visiting you and will bring a more mystical vibe in most areas of your life. If you feel over-emotional take time to be in nature or to take a break away. Next week starts a better overall cycle of well-being.
LEO: 
Health matters (yours or others close to you) are in the spotlight. The good news is with the coming eclipse in your sign you can sort this out now. This is the time for you to witness how much you are loved and cared for by others in your life, just enjoy the limelight!
VIRGO: 
Career and areas pertaining to work are highlighted when your boss Mercury is slowing down and moving backwards. This merely means that you have an opportunity to lighten your workload or at least make required timely changes. Your energy level may be less 
than normal – just relax a little.
LIBRA:
 You will be dealing with tedious details of some kind or another while Mercury is retrograde. Be careful with others who could be giving out mixed messages
 around you, especially in work areas. Look to what you want to achieve by the end of summer.
SCORPIO:
 Mercury is now going backwards and so your thoughts turn to financial and relationship matters. Be positive in thought and deed, even though all may seem gloomy currently. You should know that not only can you turn things around, they are already moving forward.
SAGITTARIUS: 
Your boss Jupiter is moving merrily in Libra and he will be good for you as he watches over you. This can mean a lot of positive energy coming into your life in the areas that you are prepared to work on. Take a short trip and enjoy the time away.
CAPRICORN: 
The Sun moving into your cousin sign of Virgo will assist you to get the job done this next week or so. Then late next month there will be a great opportunity to begin a positive health program that can make a big difference overall in life.
AQUARIUS:
 You are probably feeling like a break away so even if you cannot get out of town take time out. Avoid getting involved in any drama in the family or with friends. You can however be a neutral go between to the others involved.
PISCES: 
Neptune your boss is assisting you all the way through the next few weeks. The planets are also causing some confusion in relationship issues that are simmering under the surface. Do not engage in any arguments as they can simmer for a long time ahead.