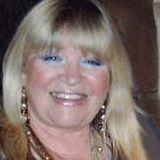 ARIES: It is time to move closer to your goals that you likely set last month. If it is a new business idea all the better, as it will be to your advantage to prepare, (but not make make) the final move until early next month. Mars your boss in your money house looks promising.
TAURUS: As you move into your birthday month you will feel so much better. Mars leaving your life and moving into your money house will effectively change your financial picture for the better. It's time for fun this week ahead. Happy Birthday!
GEMINI: Your boss Mercury is still retrograde until early May. With this in mind you are best to remain low key. The good news is Mars the powerful male planet is moving into your life this week and will be good for you in many ways.
CANCER: While you want things in your life to be rock solid and settled a lot of the planets are still going backwards for a while ahead. Your best path now is to stay put. This does not mean all of your life, just the parts that are not quite determined yet.
LEO: This is an excellent time to plan for the future in any area of your life. It is not however the time to move forward quite yet. Some of the planets are still unsettled and will not be moving easy for a few weeks ahead. You will have some very happy family gatherings soon.
VIRGO: Your boss planet Mercury is still going backwards until next month. Your financial diary is pretty full and you will be scrambling to fulfill a financial obligation that you cannot skimp on. Should you decide to not make this payment on time the consequences will be harsh.
LIBRA: Your lovely boss Venus is now moving slowly forward. While this is good for your financial picture she is not going full speed ahead until next weekend. This indicates a time to stop and smell the roses. You would be wise to rest up a while this next week or so, as May looks busy.
SCORPIO: This past week you need to keep calm and not panic. With so many twists and turns it has been a roller coaster of emotions recently. You are likely feeling bewildered but just rest easy; the best news is yet to come and by next week much will be resolved in your life.
SAGITTARIUS: You will feel like you are moving through life in mud. Everything is slowed down for this month and some of May. So make the most of the time frame by finishing up any unfinished business. Saturn in your sign going backwards will bringing closure in some area by May.
CAPRICORN: Your nature is to be patient and ambitious but these qualities have been tested recently. With your boss planet Saturn turning backwards it's best to be aware of your thoughts and feelings – but do not mix them up! You do not have to always believe everything your heart tells you.
AQUARIUS: Travel is on your mind and even short day trips will help you to be more in tune with your life. Put any pending plans on hold until mid-May as then the world will be your oyster. Do not resurrect – or allow another – to bring up old history…it serves no purpose.
PISCES: If you are concerned with finances be sure to understand you are not alone. The water signs (of which you are one) have had a tough time of late due to adverse planetary actions. As in all of life, nothing lasts forever so take care of whatever you can, the rest will be ok.