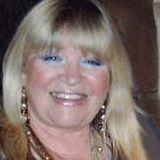 ARIES: 
Your boss Mars is visiting the powerful water sign of Scorpio currently which can make your life chaotic for a while. Bear in mind nothing lasts forever, however new doors can open that will be welcome. The week ahead it going to be busier socially, so pace yourself.
TAURUS: 
You need to look carefully at where you are heading. If it is the right direction with some creative project you should move forward swiftly. Do not waste time if you need to make a detour. Only by taking your bull by the horns will you succeed.
GEM
INI: With Saturn about to leave your opposing sign it's very possible that any financial situation will heat up. Keep your mind focused on the expected outcome and do not back away from your goal. You are moving out of an extended time frame of uncertainty by month's end. CAN
CER: It is that time of the year for family and friends to gather for the holidays. You may or may not be looking forward to this ritual. Due to positive energy about to move into your life open your heart and home if you can. Either way get ready; life will be better than you expect. LEO: 
As this month ends you could find yourself stretched pretty much beyond your financial limits. One thing to remember: you can only do your best. It's going to get easier before the middle of next week to budget and still buy gifts for your loved ones. Keep smiling – you look good!
VIR
GO: Any task you take on will be easier to deal with and will likely last only until the end of the coming week. Be on the safe side and make it a priority to complete anything outstanding because you will be busier celebrating the holidays than you expect. Saturn is moving in your cousin's sign soon and finances will improve.
LIB
RA: Financially be a little more cautious this holiday season. There are some unexpected bills or extra gifts to buy before next week. This is actually something you enjoy to do, so no big deal since Jupiter the Santa Claus of the planets is visiting your money house currently. He will make sure you will have enough for your budget.
SCOR
PIO: However you look at your recent past overall you have to see the positive changes that are taking place. Now your boss Mars is visiting you right through to the middle of January and any unfinished situation should be resolved. This will requires some positive action from you. This week ahead sees new work opportunities.
SAG
ITTARUS: Whatever way you having been trying to move forward is not going to work. To really get the required end result be cautious and do not take any short cuts financially as Saturn is still active. The good news is that after a couple of years of setbacks Saturn is moving out of your life. Happy Birthday.
CAPRICORN: Mars in your cousin planet Scorpio will stir up your emotions somewhat. Do not let other people get to you, especially your family or close friends. In any area it is best to keep a low profile for now. Family is very important to you; however right now your own needs should be your priority.
AQUARIUS: You will benefit much from other peoples input, so be open to what positive feedback you know is intuitively right. The week ahead could be a bit of a rollercoaster and with this in mind watch what you say and to whom you say it. Gossip can spoil a friendship, so best stay quiet.
PISC
ES: This week you have powerful Mars in your cousin sign of Scorpio; he is assisting you to move onwards and upwards. Be low-key but don't spend too much time alone. The people you spend time around and whom you feel safe with are the best company for you right now.