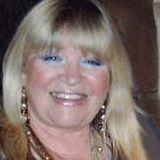 ARIES: If life is not all it could be it is likely because of you are filling up your time with stuff that is not a priority. Your boss Mars is in your cousin sign of Sagittarius and is going to bring you a much-needed wakeup call.
TAURUS: 
Your boss Venus in airy Aquarius is bringing up unresolved issues from last year. The best plan is to pay attention and try to forge ahead until all is completed. On the positive your work life is busier than for some time.
GEM
INI: Your boss planet Mercury is breaking the rules again and will do until early next week You would be wise to use this time to resolve several unfinished situations in any area. Pay attention to an issue at home and make resolving it a priority.
CANCER: Lovely Venus is alerting you to something that must change on a deep level. As you are usually reluctant to let go of things do your best to be more fluid. Taking a little alone time is good for you now.
LEO: You are in the spotlight this week as the new moon eclipse opposite you is shining on an area that is ready to be highlighted. If you have felt neglected or ignored recently this is about to change. Anything that should go is going, doubt can hold you back but not for long.
VIRGO: Mercury is currently acting up and as he is your boss planet you can expect to get
bogged down with minor details in life. Small things can look enormous and you can feel they are more important. Take note this is the best time of the month to complete anything.
LIBRA: Your boss Venus is visiting your cousin Aquarius, causing you to spend time looking at what could have been, not what is. Make sure you are getting the appreciation you deserve and enjoying the journey your life is taking. You will soon be getting more work attention.
SCORPIO: With Mars and Jupiter watching over you life will take care of you, regardless. Even if you are feeling melancholy. This can be a confusing time for you so before it gets too much to handle take some time to be with those who care for you. You are on the verge of good positive changes and nothing is as bad it seems.
SAGITTARIUS: Your boss planet Jupiter will ease your everyday life, if not now then in the coming week. Nostalgia is a good word to explain your current mindset, but just go with the flow. You could be offered an opportunity mid-month to increase your cash flow.
CAPRICORN: The recent arrival of your boss Saturn does not mean you cannot be in control of what transpires in your life. You can look forward to a period of calm next week. Wait until the latter part of the month before starting anything new.
AQUARIUS: Take the time to enjoy the influence of the recent new moon eclipse in your sign. It can bring benefits of which you are unaware. Know that any decisions you make will take a couple of months to come to fruition. You would benefit from time alone.
PISCES: With all the many planets in your sign soon you can expect family gatherings and meetings. Its best to remain detached in any of these discussion, for your overall peace of mind. Life sometimes throws you lemons so make lemonade. Happy Birthday.