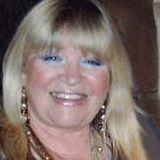 ARIES: If life at work is not all it could be, look at the positive side of things. As we move into mid-month the pace will slow down and Uranus, the erratic one in your own sign, will not let you get away with much.
TAURUS: Your emotions are probably in a mess in regards to some area of life. It is more than likely a past situation that has brought things up. This will remain status quo if you ignore it, so be ready to resolve it once and for all.
GEMINI: This can be the best time in your life because you are looking at the truth of how much you have dealt with in some areas. Mercury will make you deal with more this by month's end.
CANCER: There is an old saying "you can run but you cannot hide". This next couple of weeks will bring back a situation you had thought was passed. It is to your best good to deal with it head on.
LEO: You may be in the mood to get far away from everything familiar and you will as soon as what you need to take care of in life is taken care of. Hey, by then you will have some extra cash to play with.
VIRGO: These months beginning for you have not been as easy going as you would like, but it's because everything in life is a lesson. When you stop beating yourself up, relax and be cool you'll benefit from Venus going backwards in your life, slowing things down.
LIBRA: The boss planet Venus is moving in emotional Pisces and now we have the explosive Uranus in the opposite sign of Aries. This means you will have to do the doing or it will be done for you. Expect a short trip soon.
SCORPIO: The full moon last week in Virgo has brought some endings to the fore of your attention. You are getting a lot of mixed messages also. Just be sure to relax as much as you can and this too shall pass. Be aware that all will be resolved by month's end.
SAGITTARIUS: You are likely feeling somewhat confused about your overall direction in life. It is because your boss Jupiter is on a go-slow. This will bring up situations you are required to deal with or let go of. Be sure you are not impulsive in any way.
CAPRICORN: The sun in Pisces currently can be opening new doors in relationships of any kind. This is decision time for sure for something you are ready to deal with. Be sure to not take everything so seriously; lighten up and enjoy the journey.
AQUARIUS: You can swing life in the right direction this week if you are very focused on the end result. While your boss Uranus is in Aries gearing up for springtime, now it is time you planted some positive seeds to grow for you.
PISCES: Life situations are better currently as the sun in your own sign along with Venus is assisting you. Neptune also around can help you to manifest your wishes. However, be sure you do not over-indulge as it is time for your Happy Birthday.