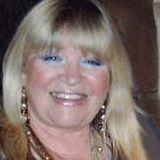 ARIES: 
Money worries (yours or those of someone close) will take a few days more to sort out. If you can let the worry go the situation will manifest quicker in a more positive way. TAURUS: 
The sun in Cancer will bring to a head a long-simmering issue in your life…therefore it's best to keep your cool. On the bright side is your boss Venus is here for a visit of love. GEM
INI: It's time to close the loop on an event which has dominated your thinking these past few weeks. The reality is that may have made a small event too large by overthinking it. Take a deep breath and let it go…by month's end you will recognize it for what it is: small potatoes.
CAN
CER: Movement is good for you and this week it's all around you and in the family also. Be strong and all the hard work you put in last month will bear fruit this coming week. Mars in your life now will assist you. Happy Birthday.
LEO: Financial issues could hold you back from enjoying this weekend and even if it seems unlikely to resolve immediately at least tackle what you can. Then spend time relaxing, not stressing.
VIRGO: 
As this coming week or so you have Mars in a low-key mood you may not get what you want. Understand that banging your head against a brick wall will only get you a headache, so with this mind do what you can.
LIB
RA: In the part of your life that's not always on show or situations that are unresolved be prepared to be surprised. You find that all is not as it appears and it actually is better. Jupiter in your life will help you to complete anything by mid-month.
SCOR
PIO: There are some things you know and somethings you just suspect. As one of the most intuitive signs you are the only one who can figure this out. However do not mistake your fears for the truth. Mars your boss in watery Cancer will assist you.
SAG
ITTARIUS: We all deserve the finer things in life although it is not always possible to indulge ourselves. This week ahead at least treat yourself as though it is. Jupiter in a positive direction in your life will be helping you along.
CAP
RICORN: You may feel as though some kind of a cloud is hanging over you these past few days. This is due in part to Mars in watery Cancer opposite you and causing you to reflect. This mood will pass in a few days so stay away from anyone or thing that could make you upset. AQU
ARIUS: If you refuse to acknowledge something it does not mean it will disappear. It will probably not be as bad as you think so take the bull by the horns and get going on sorting out the problem. Doing a good turn for another will help you and them.
PIS
CES: If you don't keep up with the times they gallop away and that is not a good idea for your life overall. You have the power this week to transform someone or something in to a positive outcome for all around. So start the ball rolling in that direction!